---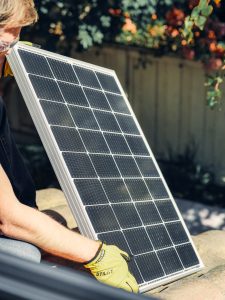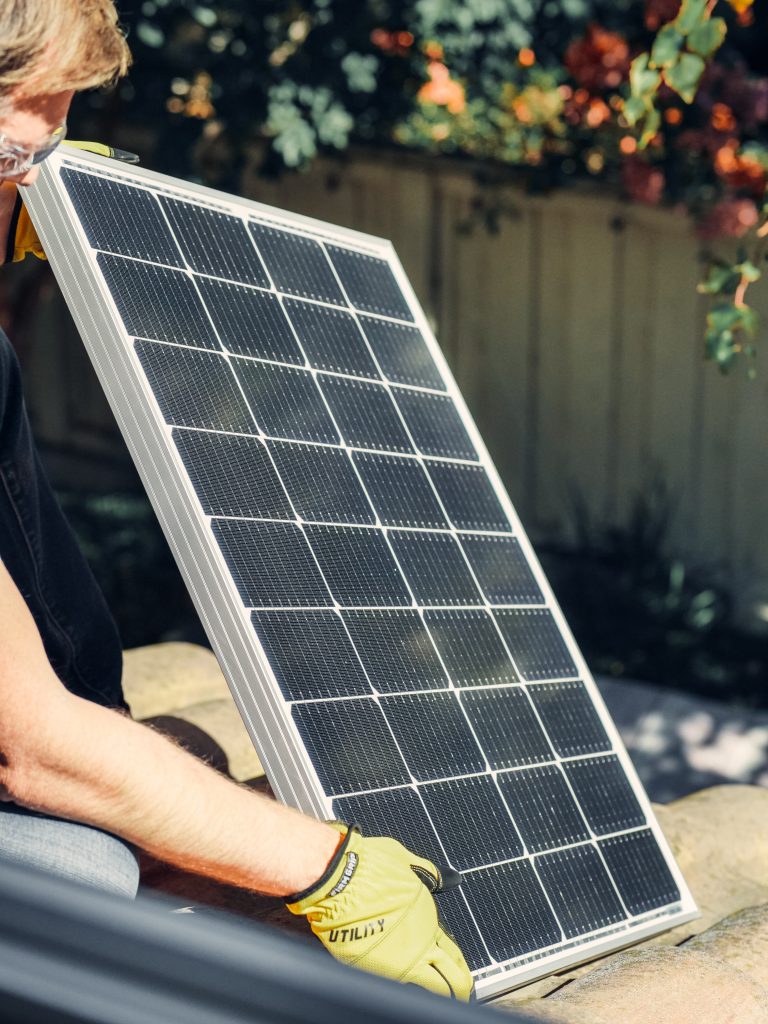 Our last post covered our conversation with Rick Irizarry on how solar installation works with modular homes compared to stick-built (or conventionally constructed) and the considerations for local regulations.  Today's post continues the interview as follows.
What should you take into consideration in the home design stage if you think you might want to install solar?
If we know upfront that somebody's going to be putting solar onto their house, it helps for us to get involved earlier, to assess the lot. If it's a tiny 50-foot by 100 lot, and the house has to go in an exact footprint and the roof has to be precisely where it is, there's not much we can alter to maximize the effectiveness of the panels. But if there is a bigger lot, we have the ability to either shift the roof direction or shift the house direction a little bit in preparation to gather as much of that energy from the sun as possible.
How do you know how many panels you should put on the roof?
Typically the size of the system is dictated by the annual electric usage of the house, how many people are going to live in the home, what appliances they have, how they heat the home, those kinds of things. And we can get very, very close to determining the annual usage and design for that, as close to 100 percent. If things change in the future—for example, if somebody buys an electric vehicle, or changes the way they heat from fossil fuel to electric heat pumps, or something like that—as long as there is room on the roof, we can add panels. 
But bear in mind there's no benefit to creating more electricity than you're going to use. All it does is give you credit for the unit of electricity, but that credit has no monetary value. So if you don't use that electricity, then you basically bought a system bigger than you needed to spend more money on a system than you needed to. 
What is the rule of thumb for estimating when a solar system starts to really pay for itself?
That's a that's a really good question. And it's very individual. I've been in the solar business for 13 years, and the way I see it, you always have to get your electricity from somewhere. Whether you are financing your solar system or you're spending money with a utility company, you're still spending around the same amount of money each month. But as soon as the loan is paid off, then you're no longer paying for your solar system. You have equity in your energy, and now it's an asset to your home value. 
Is there ever a time when it doesn't make sense to get solar panels? 
I always ask people, Are you going to be living here for several years, or do you think you might move before then? If you're likely to be moving, it might not make as much sense. But either way, you're investing in your own property. Both Zillow and Forbes Magazine found that adding solar panels to a house will add between four and six percent to the value of the home. And then there's the additional benefit that in New York State, solar property enhancement is exempt from property taxes. So you've made your house more valuable, but did not increase your taxes—and there are only very, very few things that you can do to increase the value of your home and not increase your property taxes. So that's, that's one of those hidden benefits of solar.
About Westchester Modular Homes Construction Corp.
Westchester Modular Homes Construction Corp. has built thousands of premium custom homes at a lower cost than traditional construction methods while still meeting the most exacting standards for quality workmanship. 
We serve Westchester, Putnam, Dutchess, Orange, Rockland, and Sullivan counties in New York, along with Sussex County in New Jersey and Pike County in Pennsylvania.  
Learn more by joining one of our convenient virtual tours of our factory.  Sign up HERE. 
You'll learn first-hand about our quality, service, innovation, and agile speed and have a chance to ask your questions about modular home building 
Or give us a call at (845) 278-1700 and we'd welcome the chance to help you start planning your dream home.