---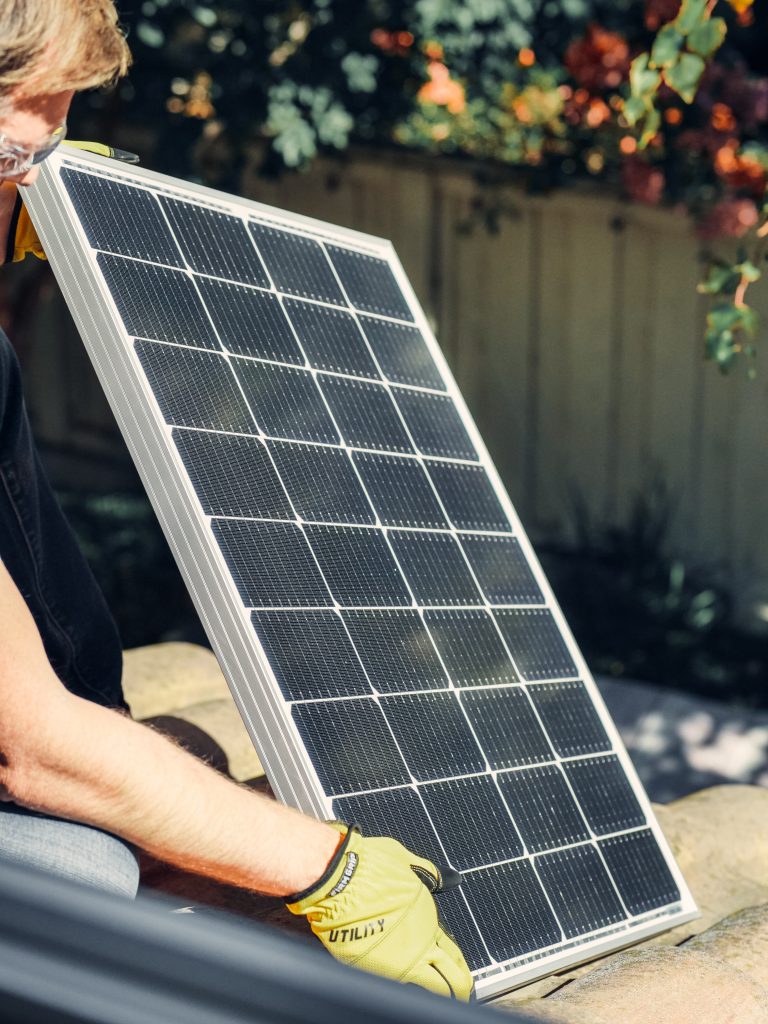 How does modular building lend itself to solar energy? Westchester Modular Homes sat down with Rick Irizarry, Director of Sales and Business Development for New York State Solar Farm, to tap his expertise in the ways solar power can help homeowners move toward energy independence in this two-part blog post.
Is there anything different about the process of installing solar panels on modular homes compared to stick-built homes?
Modular homes are known for their energy efficiency, built-in large pieces with the most state-of-the-art utilities, and solar panels just add to this benefit. When you're building modular houses in the factory, you can basically keep everything in the walls to allow pathways for wiring. There's a two-inch PVC pipe in the wall that runs from the attic to the basement, and we can drop our wires right in so there's no exterior conduit needed. It makes for a very neat installation with nothing exposed, because everything flows within the walls for a much cleaner, more aesthetically pleasing install. 
How do local codes and regulations affect the design and installation of solar panels?
It's rather difficult to keep up with what individual towns and cities require, and what they will allow and what they won't allow. And then there's also some variation from town to town for what they'll enforce and what they won't. 
For example, New York State specifies that you can't put panels within 18 inches of the ridge of any roof. We go above and beyond that in terms of precautions, and also choose not to put them within 12 inches of gutters, so that if there's heavy rain, keep the gutter from collecting the water the way it's intended to. 
There's also a fire setback that's a little different for each town. Because of all this, we've chosen to keep a live Google document that is updated almost every time that we put a building permit in to do solar in a particular town. We have to update it based on the current rules and enforcement—what the municipalities are saying and what they want to see. It's constantly changing. So you can imagine it's quite a lot to stay on top of. 
When we work with Westchester Modular Homes we make that available to the client. 
Check back for part 2 of the conversation with Rick about of modular home building and solar energy.
About Westchester Modular Homes Construction Corp.
Westchester Modular Homes Construction Corp. has built thousands of premium custom homes at a lower cost than traditional construction methods while still meeting the most exacting standards for quality workmanship. 
We serve Westchester, Putnam, Dutchess, Orange, Rockland, and Sullivan counties in New York, along with Sussex County in New Jersey and Pike County in Pennsylvania.  
Learn more by joining one of our convenient virtual tours of our factory.  Sign up HERE. 
You'll learn first-hand about our quality, service, innovation, and agile speed and have a chance to ask your questions about modular home building 
Or give us a call at (845) 278-1700 and we'd welcome the chance to help you start planning your dream home.