---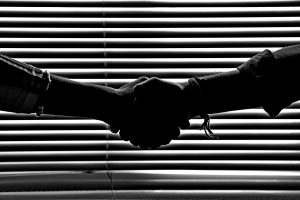 When it comes to modular construction, every detail counts—but details that vitally affect energy efficiency and durability are at the top of the list. Window selection falls in this category. And because it plays a crucial role in the overall quality and performance of a home, partnering with a premier vendor is our top priority.  We continue our review of Andersen Windows in part 2 of "What Does it Mean to be a Preferred Partner of Westchester Modular Homes" (Read part 1 here).
Top Quality Windows Offer More than Just Aesthetics
Windows are not just openings to let in natural light; they also play a significant role in the energy efficiency of a building. High-quality windows with proper insulation and energy-saving features can reduce heating and cooling costs by preventing leaks and minimizing temperature transfer. By choosing windows with a good energy efficiency rating, homeowners can make their modular buildings more eco-friendly while also saving on utility bills in the long run.
Letting in natural light can enhance the overall ambiance of the space, boosting productivity and mood. With the right windows, homeowners don't have to worry about exposing themselves to the downsides of insulation and noise; state-of-the-art windows minimize drafts and noise pollution.
Selecting windows of high quality and durability is crucial to their longevity. Windows made from sturdy materials built to withstand severe weather conditions will better endure wear and tear over time, reducing the need for frequent repairs or replacements. Using a premier vendor ensures that the quality will be backed up by the company's reputation for service and excellence, and the preferred partnership with the builder means repairs and replacements happen even faster. 
Westchester Modular's Partnership with Andersen Windows
That's why we use Andersen Windows.  They understand the unique requirements appreciate the needs and benefits of factory building, and can provide expert advice on window selection, taking into account factors such as building codes, climate conditions, and desired aesthetics. 
Their knowledge and guidance can save time, money, and potential headaches associated with improper window selection. We've been impressed time and again by their reliable service and support, efficient delivery, assistance in installation, and customer responsiveness. This level of support throughout the process gives us peace of mind as builders, knowing that any potential issues or concerns will be promptly addressed, and that confidence goes straight back to the homeowner.
About Westchester Modular Homes Construction Corp.
Westchester Modular Homes Construction Corp. has built thousands of premium custom homes at a lower cost than traditional construction methods while still meeting the most exacting standards for quality workmanship. 
We serve Westchester, Putnam, Dutchess, Orange, Rockland, and Sullivan counties in New York, along with Sussex County in New Jersey and Pike County in Pennsylvania.  
Learn more by joining one of our convenient virtual tours of our factory.  You can sign up at Modular Home | Westchester Modular Homes Construction Corp (wmhconstruction.com)  
You'll learn first-hand about our quality, service, innovation, and agile speed and have a chance to ask your questions about modular home building 
Or give us a call at (845) 278-1700 and we'd welcome the chance to help you start planning your dream home.