---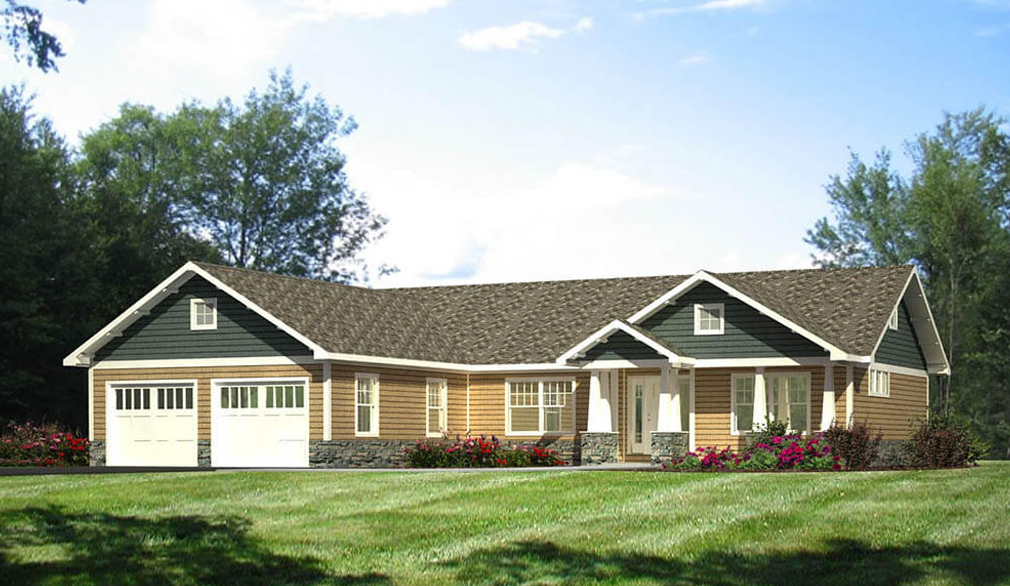 After you have learned about the advantages of building a modular home, it is time to understand the steps.  
Planning + Research
Who hasn't dreamed of living in a home they helped design and envision? Owning a new home that meets your needs is exciting but to make it a reality you need to research and plan.  
First, location and picking a lot to build will be key.  Of course, you will want to consider proximity to work, quality of schools, and amenities such as parks and cultural centers.  You will also need to understand what permits are required.
Next, you should research which builder will suit your needs.  A few questions to ask:
How much experience does the builder have with modular homes?

Do they know and understand the location where you wish to build?

Are they familiar with municipal requirements around permits and residential construction?

Do they have relationships with financial firms to assist you with funding for your home?

What do their customers have to say (live link to testimonials)
Designing & Permitting for your modular home
During this stage, you will design your dream home.  What needs do you have?  Of course, you will need to decide on the basics such as the number of bedrooms and bathrooms. Will you want a playroom? Recreation area? Dining room? What type of floor plan do you prefer?  
At Westchester Modular Homes Construction Corp. (WMHCC) we offer our clients over sixty floor plans that they can customize.
We also have state-of-the-art design software allowing us to custom design our client's homes and show them in 3D.  We can also send our clients a link where they can view their home plan in a virtual way from the comfort of their own homes or office 24/7.
With an in-house design center, you can choose all of the finishes for your home such as flooring, kitchen cabinets, lighting, and fixtures – all with hundreds of options while keeping your budget in mind.
Once the floorplan design is complete, our professional team of surveyors, engineers, and/or architects start the building permit process.  Here at Westchester Modular Homes, we take on the responsibility for any of the obstacles in order to obtain all permits necessary to build your new home.    
Constructing the modules
Once a building permit is obtained, the construction progress begins.  While we as the onsite builder start the site-related construction and foundation, the factory will be building the modular units and schedule a date for your home to be delivered and set on the foundation. 
One of the biggest benefits of building a modular home is that the factory constructs the home in a quality controlled efficient setting.  Your building materials and construction are not subject to weather-related damages such as warping. 
Other home elements such as insulation are also installed in the factory. We use the latest energy-efficient materials and technology such as spray-in insulation which will lower your heating and cooling costs.
 Install the modules
The most exciting step is the installation!  After the foundation is set and your home is built in the factory, it is time to deliver and set the home.  Your builder will transfer the modules by tractor trailers to your site.  Usually, modules are delivered the day before to a holding area.  Then the builder will use a crane to install components upon the foundation. After the modules are set, the builder will use a crane to set the roof.  Dormers, gables, and chimneys are now put into place.  This process will typically take one day to complete.
At this point, your home is approximately 80% complete and already has the electrical, plumbing, windows, doors, cabinets, and fixtures.
Final details
After your home is set up on the foundation, the builder will complete all of the onsite components such as porches, decks, specialty finishes, mechanical systems, flooring, painting, and other interior design elements.
At WMHCC, we ensure the highest level of service.  Our employee-owned company means that every staff member is invested in our client's success.  We have been building homes in Westchester and the greater Hudson Valley since 1988. Come to us for a turnkey solution.
You can learn even more and ask your questions at our free, virtual, or in-person tours at our factory or give us a call at 800-879-6001 and we would be happy to answer any of your questions.