---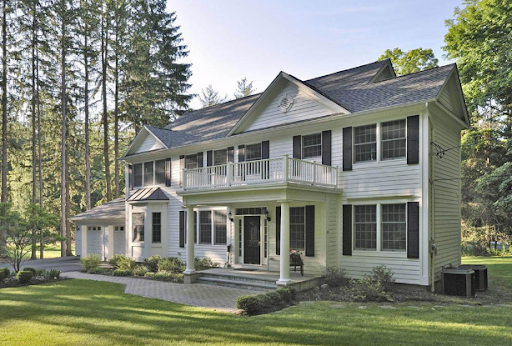 At Westchester Modular Homes Construction Corp., we're often asked about things to look for — and avoid — when you are looking for a lot for your dream house. Of course, there's much to consider! So we're going, to begin with, the classic chicken-egg question:
What comes first, the lot or the house plans? 
It's definitely the lot first, and then the house plans. That doesn't mean you can't have a dream house on the back burner while waiting to find a piece of land that knocks your socks off. It just means that wherever you end up buying, you're likely to have to make some adjustments. If you don't have a full awareness of the idiosyncrasies of the land, it could make for one that's going to require extra compromises… and possibly a much more expensive modular home build. 
For example, many common house plans are predicated on a lot that's flat, or at most requires a few steps going from, say, the garage to the main part of the house. If you buy land that has a little bit of a grade to it, it could create a completely different scenario—maybe even lending itself to a garage under the house, or detached. If you buy land with lots of rock ledge under the surface, that's an entirely different digging situation. Ditto wetlands.
Many people buy land because they were smitten with the view, the neighborhood, the slope down to the pond… only to realize that the orientation of the lot really wouldn't work with a certain kind of house. Or that the area has some specific zoning regulations that only allow you to build certain widths, heights, lengths, and square footage of homes. Or that the location is just past the town's connection to a town sewer, or that there are septic limitations for the number of bedrooms they were looking to put in the house. While we're talking about zoning, is part of your dream plan to have multiple structures on the property? There are many local rules and regulations determining what you can build, as well as what you can add (accessory dwellings), what you can store there (certain work vehicles or facilities), do to your property (wetland or other natural resources restrictions that restrict land changes), or own (chickens or other animals). So the short answer is: The land definitely comes first. 
Some people come in excited about, say, a piece of land near water, mountains, or any number of desirable natural features. Everything about it — the elevation and view and perspective on the sunrise and sunset — seems perfect. And maybe it is. And maybe there are a lot of unknowns, too. There are some things that just can't be done, and it's better to know before you're the proud owner of a lot that's really a dream campsite. 
Get Professional Help Planning Your Modular Home
We're just saying, talk to professionals first. We can tell you about adjustments we can make to the plans to make it work, even if it's a little different. We can also help you find the lot that works for your needs. And if you're really not sure where to start, we also have a realtor in-house who can assist you with your property search. They can help narrow down your search and even show you only lots that fit your needs. 
Contact us today for a complimentary consultation.