---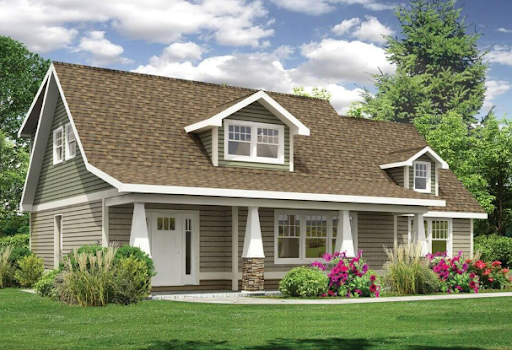 A lot has changed since the first modular building on record was constructed in 1837, a cottage built and shipped by a London carpenter whose son had immigrated to Australia. Within 15 years, its popularity had exploded. And in recent years, the technology behind modular home building has also expanded by leaps and bounds – with efficiency, design, and cost benefits that 19th Century carpenters never could have imagined.  At Westchester Modular Homes Construction Corp. (WMHCC) we leverage the latest advancements.  Below we outline some of these offerings.
Innovative Modular Home Building Practices Driving Energy Efficiency
Consider insulation and the cost-effectiveness of heating and cooling a house. Energy efficiency is now a must-have across many industries, in a world that's not only greener, but contends with fuel costs that fluctuate wildly with global policies and crises. Insulation is so much better than it used to be just 20 years ago, with optional spray foam now inside the walls instead of fiberglass. But that's just the beginning.
Energy efficient windows are one of the most important considerations for both new and existing homes. Heat gain and heat loss through windows are responsible for 25–30 percent of residential heating and cooling energy use. Windows used to be made of standard glass. But these days, a low-emissivity glass also known as Low-E glass is used to help block almost all the rays of the sun and keep the heat inside when it's cold and outside when it's hot.  At WMHCC, we use Andersen windows with this technology.
Air sealing, moisture control, ventilation, and insulation should be properly installed to achieve maximum energy efficiency. That's because weather-proofing your home not only saves you money by saving energy—it also helps to keep your home warmer in the winter and cooler in the summer. And the weatherproofing on our modular homes is done in the most protective of conditions: in the Westchester Modular Homes Inc. factory, instead of outdoors exposed to the elements.
Having energy smart utilities (high efficiency heating, cooling & hot water for example) are critical for efficiency and we are dedicated to using them as much as possible. Some good news: When these state-of-the-art components are mass produced and purchased, it allows builders to save on construction costs—which means savings can also be passed along to you.
Designing Your Customized Modular Home Using the Latest Technology
Until recently, customers who've wanted to visualize the homes they're creating have been stuck with 2D photos and their imaginations. But 3D imaging has changed the landscape of modular home design, creating an immersive experience of the prospective modular home from every angle, inside and out, right down to views of its placement on the street. 
At Westchester Modular Homes Construction Corp. we offer a state-of-the-art design center to help clients design their dream home virtually.  They can choose from over 60 customizable designs from colonials, ranches, split-levels and cape style homes. Our customers can also select from hundreds of options in lighting, cabinets, carpeting, bathroom and kitchen fixtures – all from the comfort of their homes.  We also offer virtual walk-throughs of many home designs.
How Our Organization Structure Contributes to Our Innovation
Another critical innovation we've undertaken here at WMHCC is fairly invisible to our customers, but makes all the difference in the quality of our operations. When we decided to become an employee-owned company, it was to give our esteemed employees a greater stake in — and commitment to — their work with us. 
All that has been true, with customers constantly remarking on the dedication our crews and administrators show to them and their homes in the making. Things move more smoothly. Workers with pride of ownership show up on time and do every task with care, because they're invested in the quality and efficiency of their work. During the pandemic, we valued that commitment so much that we continued to pay salaries even after everything shut down—which has resulted in an employee retention rate that's rare in the industry.
For over thirty years we have built thousands of homes using the latest technology, innovation and care.  
How can we help you build your new home?  
Contact us for a complimentary consultation or join our free, virtual tour of our factory where you can see for yourself our innovative techniques.