---
If you're looking for a home that seamlessly blends modern design and classic architecture, check out our latest modular home of the month!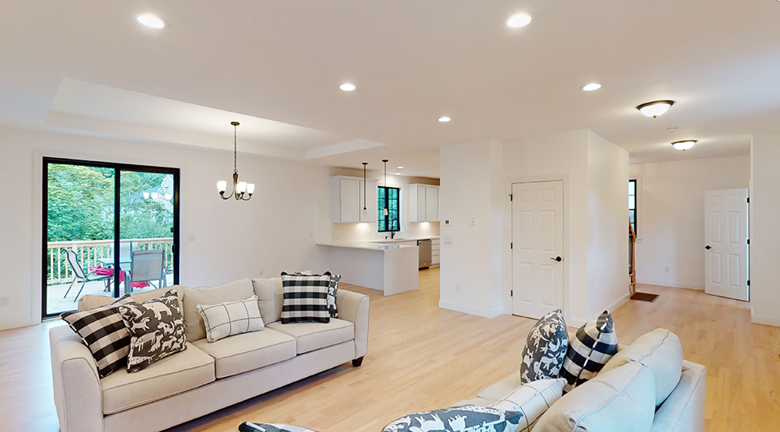 Every month we feature a client's recently built home. With the perfect location in Mamaroneck, New York, this client is now enjoying a modern, colonial-style setting in his brand-new modular home.
He came to Westchester Modular Homes Construction Corp. with the desire to rebuild the home where he grew up. We were able to take his vision and translate it into this family-friendly 1,953-square-foot house that comes with 3 bedrooms and 2.5 bathrooms.
It is the perfect mix of traditional style and updated details such as black window frames, modern light fixtures, and fresh white walls.
Modular homes offer so many advantages. From temperature-controlled environments – so your home is not exposed to weather-related damage and warping, to volume purchasing that translates into cost savings for you. And, our agile construction process means you can be in your new home in months instead of years.
Contact us to learn how you can build your dream home too!